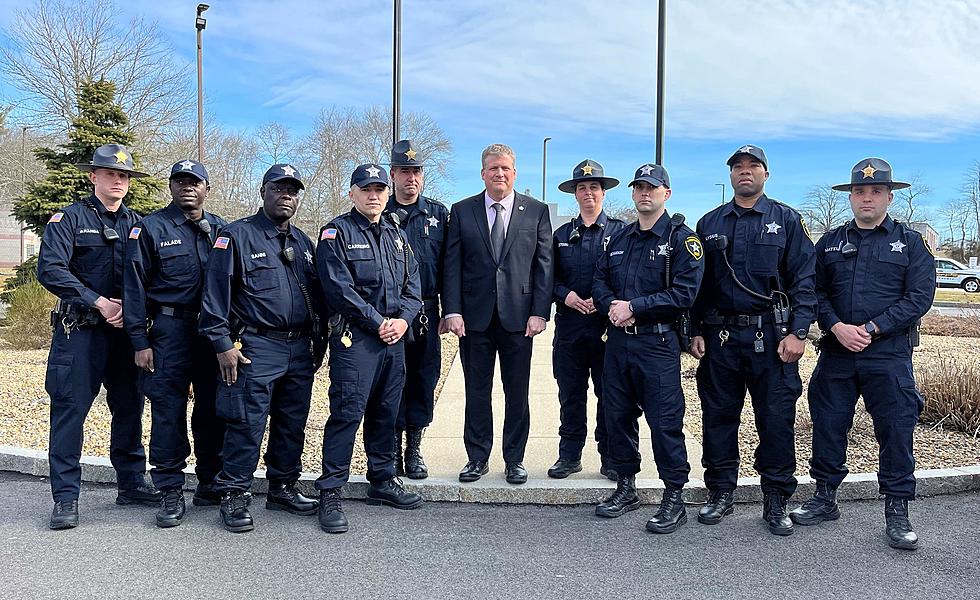 Bristol County Sheriff Lowers Hiring Age for Corrections Officers to 18
Courtesy Bristol County Sheriff's Office
Bristol County Sheriff Paul Heroux has lowered the hiring age for corrections officers to 18 years old. The hiring age previously was 19 years old.
"If you're old enough to vote and serve in the military, you're now old enough to be a Bristol County corrections officer," Sheriff's Office spokesperson Jonathan Darling said in a press release on Thursday.
Heroux said there are people who want to begin a career in law enforcement that are finding other jobs and opportunities between their 18th and 19th birthdays and that lowering the hiring age to 18 will give them a chance at an early start.
New high school graduates can begin the paperwork and interview process with the BCSO at age 17, but they must be 18 to start the training academy.
"If you're 17 and want to start working for us when you turn 18, you can get the hiring process started before hand," Sheriff Heroux said. "Jobs in law enforcement aren't apply and start the same day. There are background checks, interviews and training. This will allow young adults to start that process earlier."
Heroux, like many of his sheriffs colleagues across the country, is finding new ways to improve staffing levels during a time when there is a nationwide shortage of corrections officers.
Recently, Heroux announced new COs would earn a $5000 signing bonus. He is also offering incentives for individuals with certain college degrees, and incentives for those with prior military or first responder experience.
The BCSO noted in the press release that the starting pay for corrections officers is $57,000, with the opportunity to earn more than $75,000 with overtime and incentives.
"Add in state pension, health insurance and other benefits, and now is the perfect time to start your law enforcement career at the BCSO," Darling said.
The Bristol County Sheriff's Office is holding a job fair on Wednesday, April 19 from 1 p.m. to 4 p.m. and Saturday, April 22 from 10 a.m. to 2 p.m. at the BCSO annex building, located at 421 Faunce Corner Road in North Dartmouth.
WBSM's Most-Viewed Stories of 2022
Top News Stories for February
As always, there's a lot happening on the SouthCoast. Here are the most-viewed news stories from the past month.
More From WBSM-AM/AM 1420