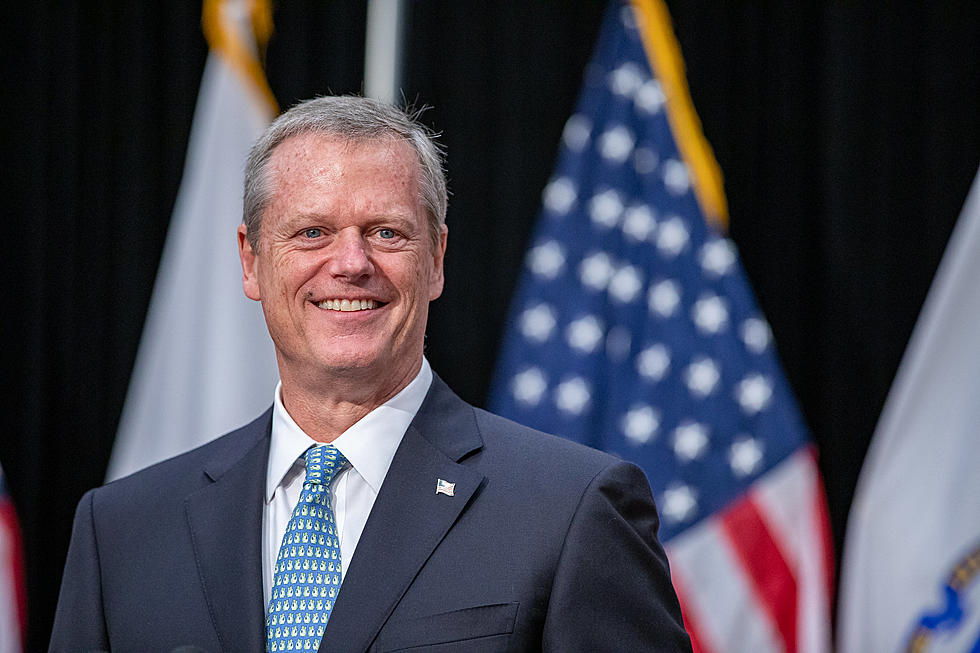 Baker Still Mum on Abortion and Police Reform Bills [OPINION]
Joshua Qualls/Mass.Gov
Most of Massachusetts is waiting for Governor Charlie Baker to say what he intends to do with several pieces of legislation sent to his desk by a lame-duck session of the state legislature.
Chief among the legislation is a $46.2 billion budget. The budget is five months late and bloated with fat and wasteful spending. While the Commonwealth suffered a loss of $2 billion in revenues due to the COVID-19 crisis, lawmakers saw fit to increase spending by more than five percent. The budget does not include a tax increase. But don't worry, that's coming after the first of the year.
Attached to the budget is an amendment that expands abortion rights in Massachusetts. So concerned that the U.S. Supreme Court might overturn Roe v. Wade, Democrat House Speaker Robert DeLeo violated his own rules and allowed a policy issue to be attached to a spending bill.
Another key piece of legislation awaiting a decision from Governor Baker is the police reform bill. The legislation is anti-cop. It's anti-firefighter. And it could expose almost any public employee to punitive legal action by stripping qualified immunity protections. This bill is so rushed and so poorly conceived that even some Democrats are hoping it gets vetoed.
Baker appeared before the press on Monday to address the COVID pandemic but gave no hint as to when or how he might decide the fate of these important bills. Baker did announce plans to halt inpatient elective surgery and hinted that new restrictions were coming "soon" to deal with the coronavirus.
Come on, Governor Baker. Massachusetts is awaiting your decision on some important legislation. I suspect you know what you intend to do with those bills. How about letting the rest of us know?
Barry Richard is the host of The Barry Richard Show on 1420 WBSM New Bedford. He can be heard weekdays from noon to 3 p.m. Contact him at barry@wbsm.com and follow him on Twitter @BarryJRichard58. The opinions expressed in this commentary are solely those of the author.
Enter your number to get our free mobile app
More From WBSM-AM/AM 1420