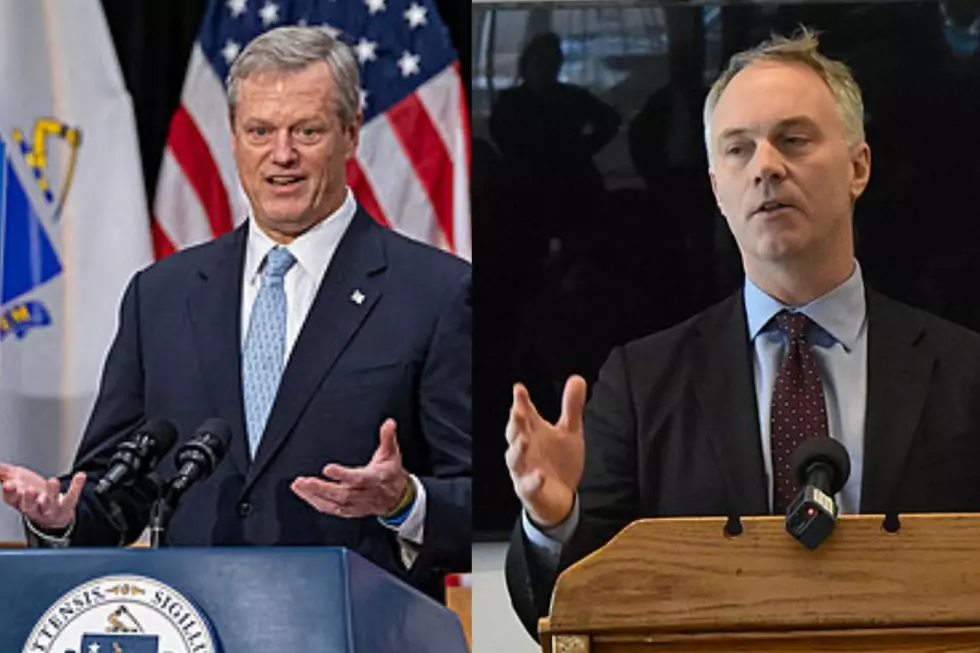 Baker, Mitchell: Limit Thanksgiving to Household Members Only
Photos Mass.Gov/TSM
New Bedford Mayor Jon Mitchell has joined Massachusetts Governor Charlie Baker in advising people to limit their Thanksgiving gatherings to immediate family members in order to stem the prospect of a post-holiday COVID-19 surge.
"People really should restrict their Thanksgiving meals this year. It's just not a good idea to have the big extended family Thanksgiving dinner that you might have had in the past," Mitchell told WBSM's Barry Richard.
Governor Charlie Baker on Wednesday also urged residents to gather only with members of their own household this holiday season as COVID-19 cases and hospitalizations continue to rise across the state.
"We are urging everyone to make a difficult choice this Thanksgiving," Baker said. "We saw what happened in Canada when they had their Thanksgiving in October."
Baker said the state is undergoing a second surge of the virus. He reminded residents of state-to-state travel restrictions and said that any college student traveling off-campus for the holiday should show a negative test result within 72 hours of their departure. Likewise, when students return to campus, they should produce a negative test result within 72 hours.
"Gathering with friends and family significantly increases the risk of spreading the virus and while testing and isolation guidelines can help slow the spread, it is up to everyone to wear a mask and avoid gathering indoors with people outside of your household," Baker said.
Boston Mayor Marty Walsh made a similar request on Tuesday when he asked city residents to limit the size and scope of their holiday gatherings. Walsh said that city police won't hesitate to enforce Governor Baker's latest order limiting the size of indoor gatherings to 10 people or fewer.
Enter your number to get our free mobile app
More From WBSM-AM/AM 1420