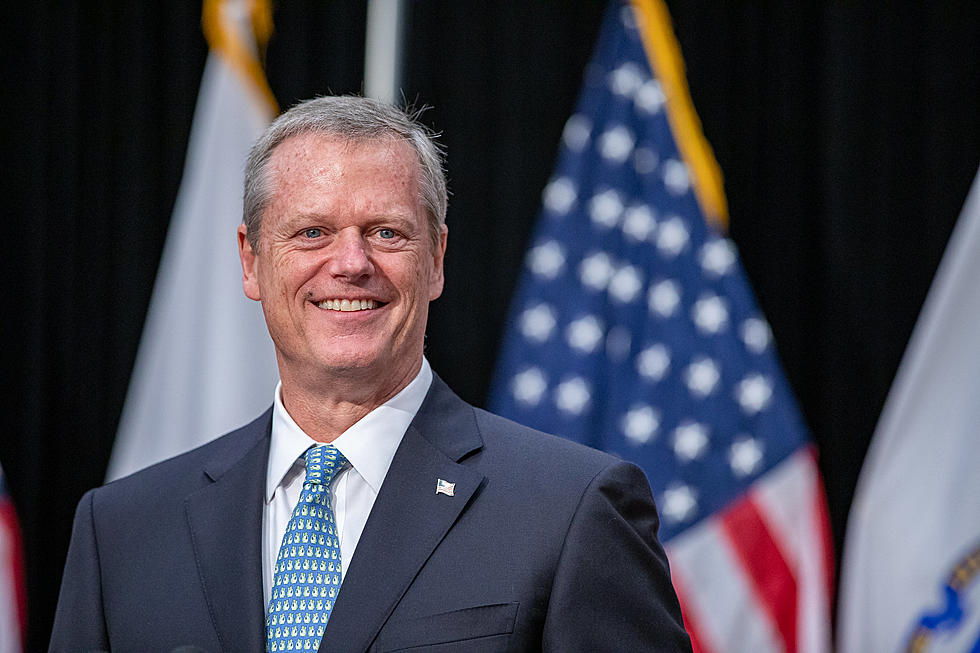 Baker Could Craft Police Reform Compromise [OPINION]
Joshua Qualls/Mass.Gov
The chance of police reform legislation winning approval in the Massachusetts Legislature this session becomes less likely as time passes. A six-member conference committee consisting of House and Senate negotiators continues to hammer away at attempting to reach an agreement, but there is no indication that a deal is near.
What is becoming clearer by the day is that Republican Governor Charlie Baker could play a key role in shaping the final version of the police reform bill.
One of the most significant differences between the House and Senate versions of the police reform legislation is the issue of qualified immunity. The Senate version calls for strict limits on immunity for police officers and firefighters. The first responders say the provision would open them up to lawsuits and would prevent them from doing their job. Qualified immunity appears to be the key stumbling block to reaching an agreement between the two chambers.
Governor's Baker's version of police reform does not include limits on qualified immunity, and Baker has yet to make clear his view on the issue of immunity. That could give Baker some control in shaping the final version of police reform legislation.
Lawmakers are already on extended time having voted last week to extend the session through the remainder of 2020 if necessary. There are no formal sessions scheduled on Beacon Hill, though that could change quickly if an agreement were to be announced by the conferees.
The entire legislature is up for re-election this year. Those few who face opposition are keenly aware that the September 1 primary election is looming and are itching to get to the district to campaign.
With lawmakers eager to do something on police reform now working into their vacation season, it would not be surprising to see the legislation delayed until after the New Year or to see a hastened compromise ushered out and handed off to Baker to shape the final bill. How Baker might influence a final version of police reform could impact his future political aspirations.
Barry Richard is the host of The Barry Richard Show on 1420 WBSM New Bedford. He can be heard weekdays from noon to 3 p.m. Contact him at barry@wbsm.com and follow him on Twitter @BarryJRichard58. The opinions expressed in this commentary are solely those of the author.
Enter your number to get our free mobile app
More From WBSM-AM/AM 1420