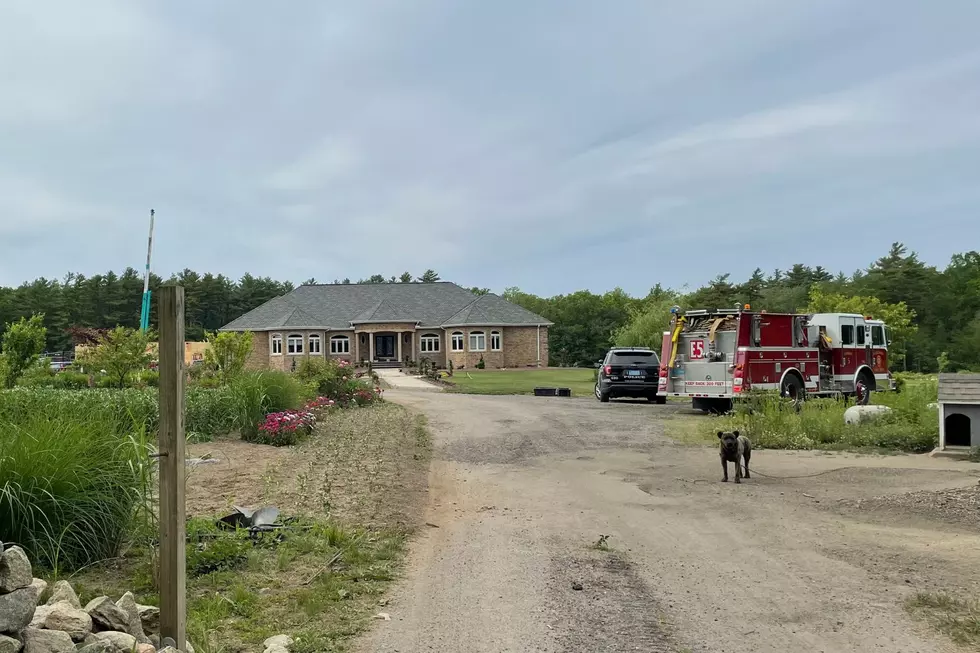 Acushnet Roof Construction Collapse Injures Two
Kate Robinson/Townsquare Media
ACUSHNET — Two construction workers at an Acushnet home have been injured after a garage roof that was still being built collapsed on top of them.
Acushnet Police Chief Chris Richmond said emergency services received a 911 call at 2:54 p.m. Tuesday reporting the construction accident at 309 Perry Hill Rd.
The workers were installing roof trusses for a detached garage that was being built on the property, Richmond said.
"At some point those trusses fell or gave way," the chief noted. "And the workers fell 12-14 feet to the ground."
Some of the wooden trusses then fell on top of the two injured workers.
Acushnet police responded along with the town's fire department and EMS.
According to Richmond, when first responders arrived, other workers at the scene were using a crane to lift the trusses off those who were injured, allowing emergency medical workers to get to them.
Both parties were rushed to St. Luke's Hospital with serious injuries, the chief said.
He added that he understood that the workers were conscious and able to speak.
Their current condition is unknown at this time.
Because it was a workplace accident, Richmond said, as a matter of course both the federal Occupational Safety and Health Administration (OSHA) and the town's building inspector were notified.
OSHA is investigating the incident with help from the building department as well as police, fire and rescue services.
The investigation is ongoing.
The name of the construction company involved has not been disclosed.
Never-Before-Seen Photos of the Construction of Acushnet's 9/11 Memorial
In 2011, the Acushnet Fire Department and its residents created a stunning memorial to commemorate 9/11 forever. Chief Kevin Gallagher shares the story of how a steel beam from the World Trade Center found a home in front of his fire station.
Tour the SouthCoast's Best Attractions, Food and More From A to Z
From decadent donuts to fields of u-pick flowers, there is so much to delight in here on the SouthCoast. Take a tour of some of the area's top spots, and don't forget to sample some signature foods along the way!
More From WBSM-AM/AM 1420