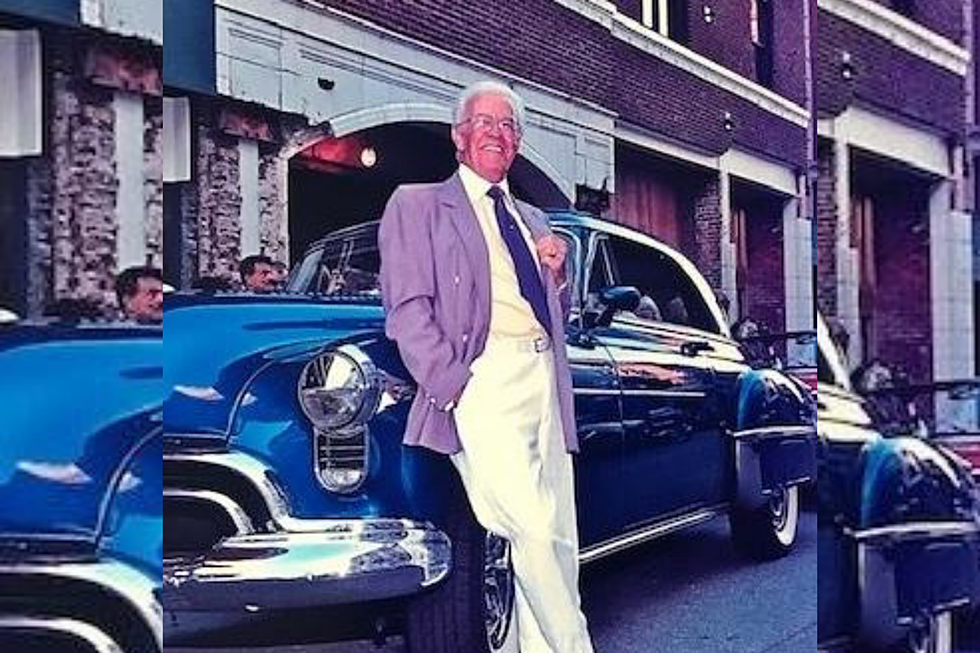 50s Night Returns to Downtown New Bedford in Honor of Joe Jesus
Joe Jesus 50's Night
We lost our Joe Jesus on Sunday, March 10, 2019. The last month has been a time of remembrance and memorializing. Many have wondered what would come of Joe's beloved 50s Night, where the downtown area takes a trip back in time to relive the decade.
Without further ado, WBSM along with Joe's granddaughter, Dawn Mahler, would like to announce that 50s Night will return to New Bedford in honor of Joe Jesus this summer. Mark your calendar for 50's Night on Thursday, July 18. Downtown New Bedford will be transformed from 5 - 9 pm as hundreds of antique cars and nostalgic live entertainment fill the streets. A committee has been formed to head 50s Night New Bedford - In Memory of Joe Jesus. They have decided to continue donating proceeds to Mercy Meals & More, as Joe has done for many years before.
New Bedford Mayor Jon Mitchell is ecstatic to see this event come back to the city. "For anybody who ever attended 50s Night, they know how special it is. It's a great family event in the middle of summer, smack dab in the middle of downtown. We always seem to have perfect weather, too."
Come enjoy this event that is free and open to the public of all ages. You can even dress up for the occasion with poodle skirts and leather jackets. Everyone from babies to baby boomers will be mingling downtown with a free evening of socializing!
We are so glad and proud to know that 50s night will continue!
If you own a local business and would like to get involved with this honored tradition, please send an email to Kasey.Silvia@townsquaremedia.com. Or you may call our office at (508) 999-6690. Thank you!
More From WBSM-AM/AM 1420