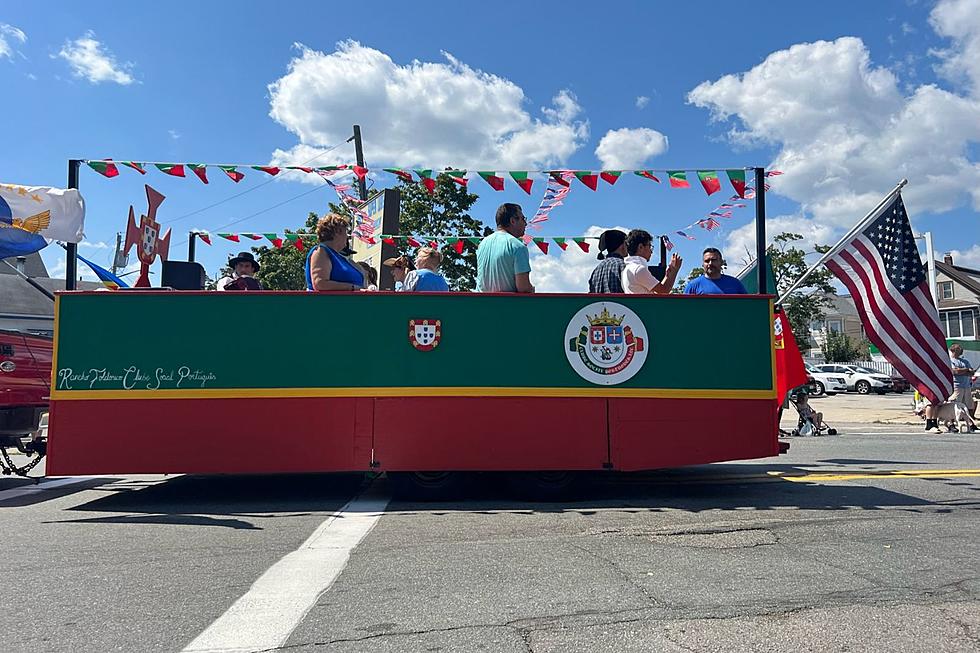 50 Moments that Defined the 107th Feast of the Blessed Sacrament Parade [PHOTOS]
Gazelle / Townsquare Media
The 107th Feast of the Blessed Sacrament has come and gone.
On Sunday, Aug. 6, the traditional Madeira Feast Parade took over Acushnet Avenue. Thousands flocked to the sidewalks to secure their seats. With little to no cloud cover, the sun was unforgivable, but the show must go on.
As usual, the streets were crowded and every parking spot was filled in. My fiancée and I took our bikes and it was the best decision of the day. As we parked outside the old Dee's Hot Dog stand, the heat was relentless and anyone who forgot to lather up with sunscreen is feeling it the next day.
Excitement filled the air as the promised U.S. Army's Apache and Black Hawk helicopters graced the skies over New Bedford, signaling the start of the parade. The sirens blared from New Bedford Police Department's autism and suicide awareness cruiser and the parade stepped off.
From folkloric dancers to the Dartmouth Marching Band, the energy was electric. Feast committee members and local politicians walked and waved while clowns danced and mini-tractor trailers slid their way down the street.
Again, it was hot, but it was worth it. Well done, to all involved.
Relive the magic here:
Welcome to the 107th Feast of the Blessed Sacrament Parade
The 107th Feast of the Blessed Sacrament Parade was authentic, energetic and very hot.
Feel Better With These SouthCoast Hangover Cures
From breakfast to dinner, these SouthCoast restaurants know how to soothe the aching soul and stomach after a night of drinking. Whether you're recovering from a rager or a "quiet" night out that got out of hand, we've got you covered. Eat up and feel better.
More From WBSM-AM/AM 1420