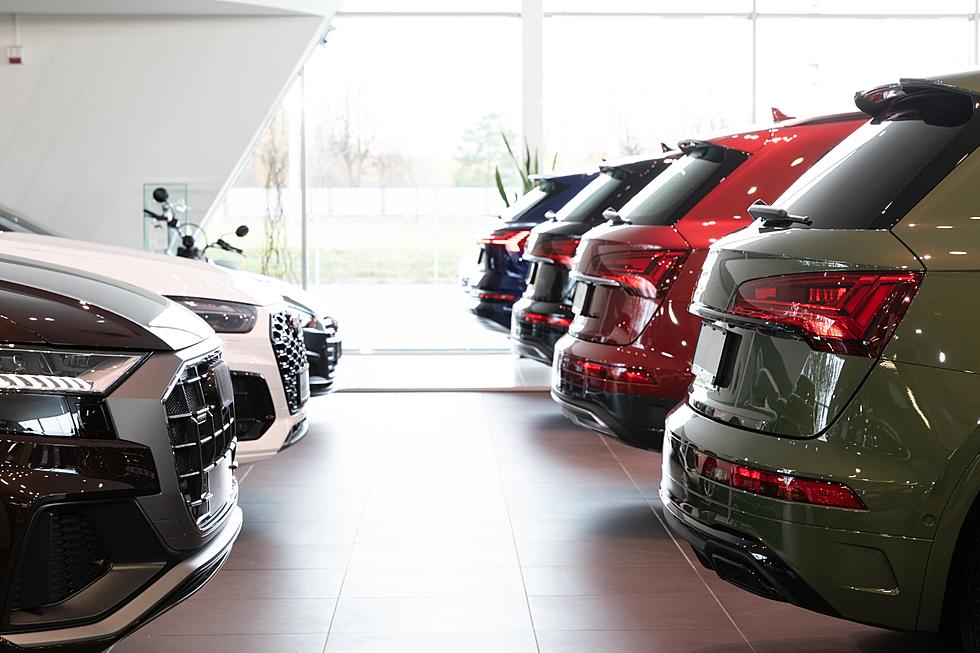 This Is Massachusetts' Most Popular Car
TRMK via Canva
Are you driving the most popular car in Massachusetts?
You could be.
Car and Driver released its annual list of the most popular cars in the United States each year, with the Ford F-Series topping the chart with over 650,000 units sold last year here in the U.S.
However, that isn't the most popular car here in Massachusetts nor in New England.
As a matter of fact, New England seems to have its own trend for car popularity with none of our most popular cars in the Northeast making the top five nationally. Car and Driver rounds out its top five list with the following cars:
5. Toyota Camry: 295,000 units sold
4. Toyota Rav4: 399,000 units sold
3. Ram Pickup: 468,000 units sold
2. Chevy Silverado: 513,000 units sold
1. Ford F-Series: 653,000 units sold
According to J.D. Power, New Englanders take the path less traveled when it comes to new car purchases, with Subaru and Honda topping the list in all six New England states:
Connecticut: Honda Civic
Maine: Subaru Outback
Massachusetts: Honda CR-V
New Hampshire: Subaru Outback
Rhode Island: Honda Civic
Vermont: Subaru Outback
No doubt, the all-weather capacity of the Outback gives Subaru the edge here in New England with our four-season weather pattern. Its outdoor, earthy style blends right in with the New England landscape and its kid and sport-friendly size and fuel efficiency make it a top choice for families.
The Honda Civic, which ranks 25th on Car and Driver's list for the most popular cars nationwide, is the second most popular car here in New England. Frugal, practical and fuel efficient, it comes with a downside: according to Allstate, it is the third most stolen model type in the U.S.
Here in Massachusetts, though, the Honda CR-V tops the list as the most popular car for new owners, and for good reason. J.D. Power has this to say about the number one selling car in Massachusetts:
"The Honda CR-V is popular in Massachusetts due to its combination of spaciousness, practicality, and fuel efficiency. With the state's high population density, many drivers are looking for a vehicle that can comfortably accommodate their families and cargo while still being easy to maneuver in tight urban spaces. The CR-V's spacious interior and cargo area, along with its comfortable ride and impressive safety ratings, make it a popular choice for families and commuters alike. Additionally, the CR-V's fuel efficiency means that it's a cost-effective choice for drivers dealing with the state's high gas prices. Overall, the Honda CR-V is a versatile vehicle that meets the needs of many drivers in Massachusetts."
So are you driving the most popular car in Massachusetts?
Fun Fact: The most popular color car in Massachusetts is black, accounting for almost 25 percent of new car sales.
Top 20 New Cars Under $30,000
20 Classic Cars From 20 Classic Movies
More From WBSM-AM/AM 1420