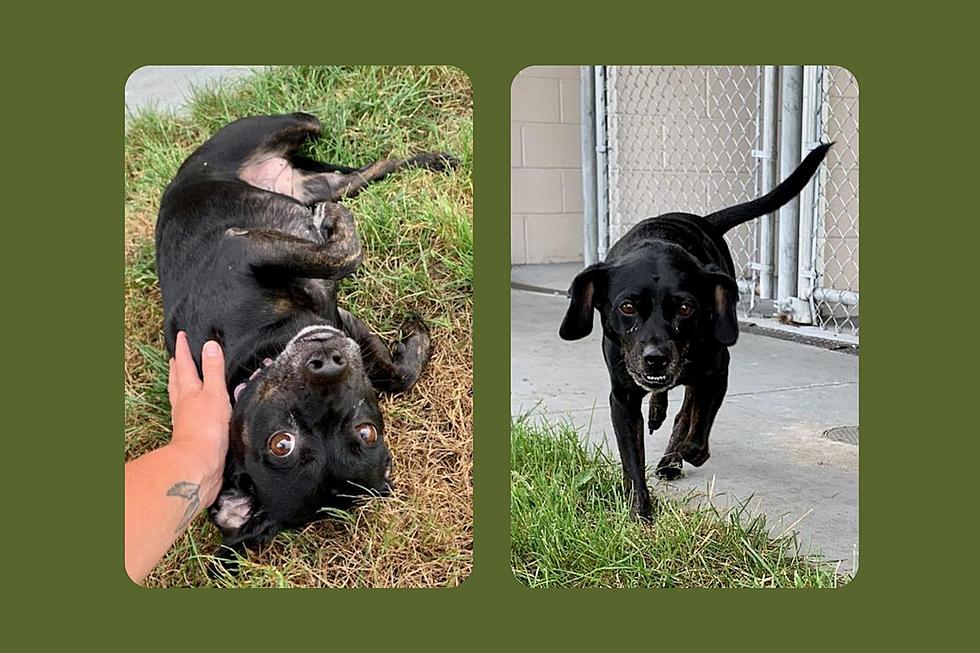 Fairhaven Dog In Need of a Forever Family [WET NOSE WEDNESDAY]
Courtesy of Fairhaven Animal Shelter
The SouthCoast is home to many incredible animal shelters that aim to give animals in need a chance at happiness by connecting them with the perfect families. Every Wednesday, Fun 107 puts the attention on one of those animals, in hopes of finding them a forever home. This week, a six-year-old dog is eager to go home for good.
Meet Maddie. With a strong name like that, she's got to be a keeper. Maddie is a beagle and chihuahua mix currently living at the Fairhaven Animal Shelter. She was brought to the shelter after her owner passed away and the rest of her family was unable to give the time that she needed.[
brandedapppromo]
Maddie is convinced that she is a lap dog and loves to jump into the laps of everyone at the shelter. A smothering of sloppy kisses usually follows. She does not enjoy getting her nails clipped, but then again, who does? She gets along well with other dogs that she has met, but she has never interacted with cats, so Maddie would most likely do best in a home without felines.
She may not be a young puppy, but there is no lack of personality or love in this girl. You get to skip the potty-training stage. All she needs is a family to call her own.
If you are interested in meeting Maddie, reach out to the Fairhaven Animal Shelter to schedule a meet up. She is looking forward to playing with you.
Fairhaven Animal Shelter
200 Bridge Street, Fairhaven, MA 02719
(508) 979-4028
LOOK: Here are the pets banned in each state
Because the regulation of exotic animals is left to states, some organizations, including The Humane Society of the United States, advocate for federal, standardized legislation that would ban owning large cats, bears, primates, and large poisonous snakes as pets.
Read on to see which pets are banned in your home state, as well as across the nation.
More From WBSM-AM/AM 1420